Beijing Lcocean will participate in the events of OI CHINA 2017 in Qingdao and OI 2018 in London
Time: 2017-7-6
Source:Lcocean
Our company will participate in the events of OI CHINA 2017 (1-3 NOV 2017, QINGDAO) and OI 2018 (13-15 MARCH 2018, LONDON)for showing our own intellectual property products and new products. We are looking forward to communicate with you at our booth. The booth number in OI2018 London is B650.
Following the pace of the Chinese national marine strategy, Beijing Lcocean was incorporated in Beijing in July 2014. It is an enterprise for manufacturing high-end marine equipment which was founded by experienced entrepreneurial team from top domestic research institutes of related industry. A full range of side scan sonar products were developed by a group of efficient, pragmatic and innovative researchers in three years time. Beijing Lcocean is also the first enterprise who supplies side scan sonar products to the civilian market in China.
Since the second half of 2015, our side scan sonar products were gained recognition in the industry and purchased by Chinese research institutes,universities, national institutions, engineering enterprises and other industry experts. The product performance and advantages of the Chinese equipment were tested and confirmed by the successful using cases in many rivers, lakes, oceans and other complex environments. We can also provide customized products and services for users according to marketing feedback. In November, 2015, our company participated in the OI China 2015 in Shanghai, and it is the first official event for us to show products to our users. In February 2016, the company was invited to participate in the civil and military exhibition held in Beijing and became a qualified supplier of the army. In March 2016, our side scan sonar products and multibeam echo sounder products were shown on OI 2016 in London, and we were the sole Chinese supplier who can provide side scan sonar products and multibeam echo sounder products made in China. During the reception of the event of OI 2016 in London, we consulted hundreds of professional customers from all over the world and a number of orders we regained in the expo, and long-term strategic cooperation between several countries were also established.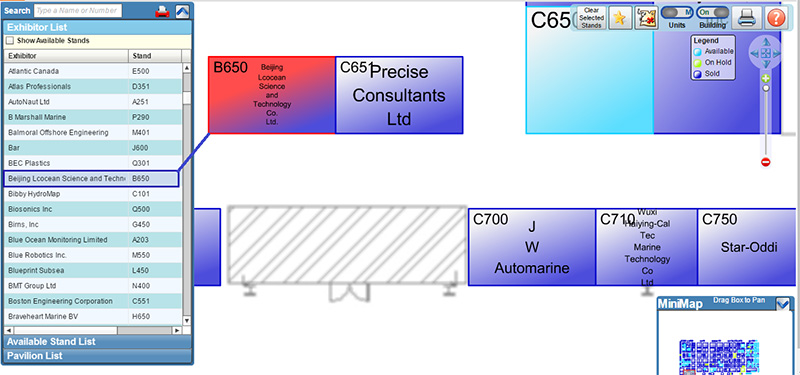 Chart 1 OI 2018 B650 lcocean


Chart 2 OI 2015 shanghai

Chart 3 OI 2015 shanghai

Chart 4 OI 2016 shanghai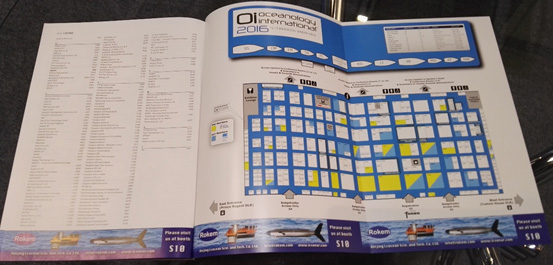 Chart 5 OI 2016 LONDON

Chart 6 2016 Maritime Exhibition Indonesia